STONEBOND
GUERNSEY
Established
2008


DESIGNS FOR YOUR PATIO.
Driveways, Patios, Pathways, Pool Surrounds and Flooring

SERVICES
Our range of full-service Design and Build Landscaping packages.




Testimonial
The owner of the pool on the rightl commented: "I am extremely happy with the workmanship, great job."Mrs Moxon, Fort George, Guernsey.
Pool Surrounds


Testimonial
"Brilliant workmanship, great product, easy maintenance and good value for money."
Mr and Mrs Ward



Patios
Walkways & Paths
Tired of paving slabs or bland concrete around your pool. Stonebond gives you an easy and beautiful alternative which will enhance your pool area and impress everyone who visits your property.
Incorporate a design into the surround if you wish and choose from a range of colours, whatever your plans, Stonebond will give you a finish you can be proud of and which is long lasting and easy to keep clean.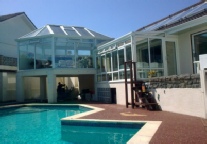 Decking doesn't have to be your only option for your Patio.
Stonebond gives you a warm, tailored finish that can match your colour schemes, gives you nice clean edges, is long lasting and easy to keep clean.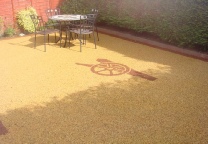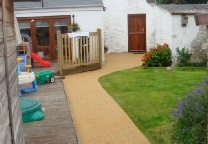 Stonebond is great at transforming a pathway. Above is an example of the type of look that can be achieved using the Stonebond process.
Colours can vary and you can incorporate whatever design you want.
Contact us to get a no obligation quote and let us show you how we can transform your property.
Testimonial
"Excellent job, my wife and I are both very happy to endorse the Stonebond product and the skill of the Guernsey workforce."
Mr Van Zenten
Testimonial
"First class job, the patterns I had designed for me exceeded my expectations." Mr Torode, Grande Rocques, Guernsey